Turbobeard.com is supported by its readers. When you purchase through links on our site, we may earn an affiliate commission. Also, as an Amazon affiliate, we earn from qualifying purchases.
Beard trimmers are all built differently, it can be hard to find the perfect one for your beard. More than that, one of the worst things I could think of is trying to shape your beard only to have it flatten out because of the wrong trimmer.
One of the best beard trimmers is probably the Philips Norelco Multigroom 7000. It's powerful, sleek, and handy. An added bonus is that it comes with multiple accessories for every occasion.
Be warned though, you can't find the best if it's cheap. This type of hair can expect a lot from trimmers, that's why it's so pricey!
The Criteria We Measure By
A good beard trimmer must be able to cut through your beard without taking a chunk out of it. It needs to have precision, control, and a regulating motor.
You also need to be comfortable while handling it so it needs to feel as if you're just using an extended hand instead of a buzzing electric machine.
It also needs good guards and guides. After all, nobody really likes nicking themselves, they want a well-groomed beard!
Power
Thick and coarse beards require power, it takes a lot to get through luscious hair without faltering. Trimmers can easily get overwhelmed if you use a weak-powered one.
Having a beard trimmer with low power is like shaping hedges using a tweezer, it's stressful and works less than the right tool.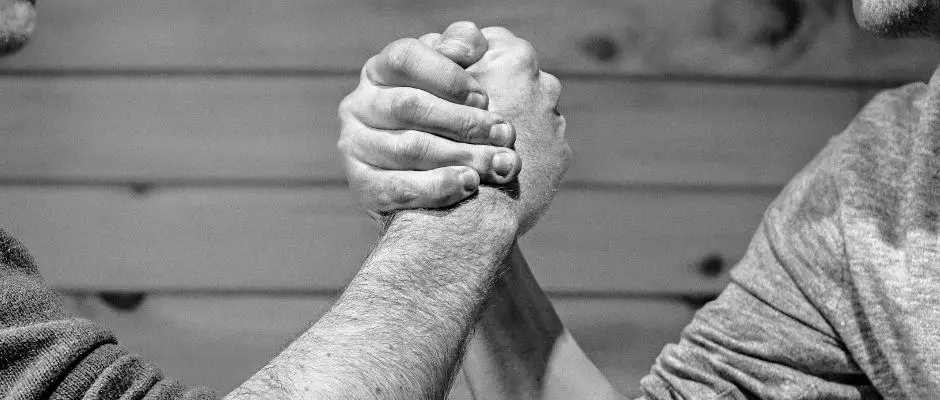 Speed
You will be needing a trimmer that can regulate its speed. What's worse than a weak trimmer is a powerful one that can't be controlled.
Once you're done trimming your beard to length, you will still need to shape it to your tastes. For that to happen successfully, you'll need to regulate the speed of your tool.
Handle
This is important because it dictates the easiness of your experience with beard trimming. As mentioned before, you should be able to feel as if you're just holding an extended hand.
This way, you will be comfortable with the overall device. You'll be able to focus on styling without worrying about it slipping or being too heavy to use.
Noise level
If you're the type to get annoyed at the buzzing sound then you definitely need to consider these criteria. Luckily, companies have already adapted motors that create fewer noises.
This way, you can comfortably style and groom your beard without having to grit through the buzzing sounds. Your significant other will thank you!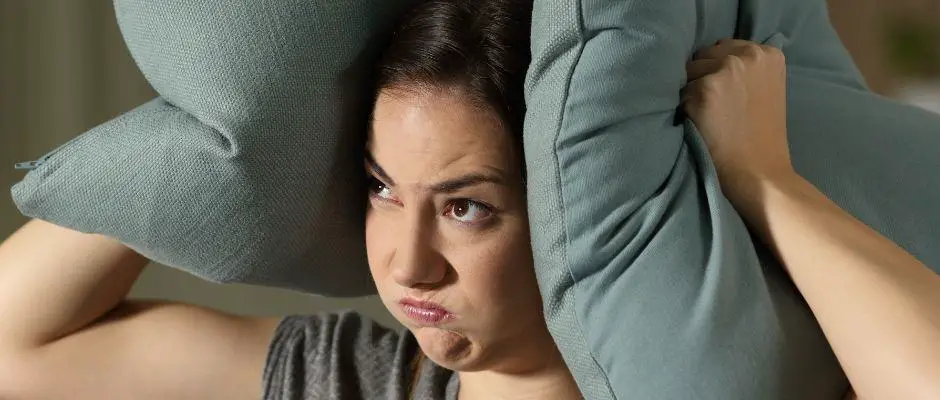 Blade and Accessories
Of course, you can't keep using the same blade if you have a different purpose. That's why you should buy a trimmer that comes with different assortments of blades that you can use to adapt to your needs.
This includes a blade for obviously cutting your thick and coarse hair, a guard to help you prevent any cuts and protect you from accidents, and a detail trimmer for your every styling need.
Dry/Wet Trimming
While dry-trimming is the go-to for guys with thick and coarse beards, it's still good to have a trimmer that's versatile and adaptable. With this, you can trim your beard anywhere.
Cordless or with a cord?
Corded trimmers are certainly powerful but some would opt for the convenience of the cordless ones. After all, it's annoying to have to cord get in the way of styling when you're in a rush.
But even then, the only important thing to consider is its power. It doesn't really matter if it has a cord or not. It all comes down to if it can actually trim your beard sufficiently.
Out Top Beard Trimmers for Thick and Coarse Beard
Philips Norelco MG7750
This one offers the right amount of power to be able to trim your hair without worrying about it taking an extra chunk off. It is able to run for 5 hours with just one charge too.
The design is quite nice, you can easily handle the device and it actually feels quite nice holding it. You don't have to worry about storage either since you can just lay it against the walls of your bathroom cabinet, it'll stand upright.
It includes a ton of accessories like fourteen different guide combs, three trimmer heads with different widths, a foil shaver head, and a nose hair trimmer.
What's more, is that the blades included are self-sharpening. You won't feel the inconvenience of oiling it every time since there is less chance for dullness.
The only downside is it's heavy. Because the body is made out of stainless steel, it can be quite the weight to put on your hand. It will also be less portable than other trimmers on this list
Wahl Aqua Blade 9899
This cordless aqua blade has a bigger grip than other trimmers. This makes it more secure while handling and the buzz will feel less intense.
It has the power that you need to cut your beard and serves a double function as a body trimmer. So, it's powerful and versatile.
It has the addition of 12 guide combs, a shaver head, a detail trimmer, and also a nose hair trimmer. However, you'll need to oil it every month as it's not sustainable on its own, unlike the previous trimmer.
Philips Norelco Multigroom 7770
This cordless trimmer has a dual-cut blade that has varied edges. This means that you can have a detailed finish without worrying much about shaving accidents.
Other than that, it also has a non-slip rubber grip as an extra precaution. No more accidentally letting your trimmer slip from your hands.
The blade itself is also self-sharpening and water-resistant. That means, you can use it while in the shower and you don't have to oil it. It also means that you can rinse it to remove all those tiny hairs that get stuck.
It has a powerful motor and can run for 6 hours with one charge. It has a tempered steel drive train which can help reduce the buzzing noises and vibrating motions.
It contains 14 guards, and 5 attachments, and also includes its own cleaning brush and storage pouch.
OSTER Fast Feed Adjustable Pivot Motor Clipper
While it doesn't look as sleek as the other trimmers, it has proven itself to be a very powerful and reliable trimmer.
It's not self-sharpening but the blades can easily be removed and clean and it comes with lubricating oil and a cleaning brush.
It has a whisper-quiet pivot motor so you don't have to worry about the annoying buzzing sounds that trimmers usually make.
The trimmer can handle both wet and dry shaving and can cut through any type of hair. This makes it very versatile and reliable.
Though, it only includes 4 guide combs and 1 blade guard.
Honorable Mentions
Hattekar Men's Beard Trimmer
You can easily regulate your speed by utilizing the built-in precision dial, even while already cutting through your beard.
It can run for 2 hours on one full charge but it doesn't really work while charging. It's also waterproof and it can get a precise cut on 4C hair.
It's also self-sharpening so you don't have to worry about oiling it. The pack includes only six adjustable guards.
Remington PG625 Battery-Powered Beard Grooming Kit
This beard trimmer comes with 10 different accessories. It's good for those who are looking to save a bit of money while still getting high-quality trims.
It's also self-sharpening and you don't have to worry about any rust since it's very easy to clean them with water.
It can run for 70 minutes but it warms up after the 10 or 15-minute mark. If you're very sensitive to heat then you can either wear gloves or regulate their usage throughout the 70 minutes.
Wahl Peanut 8655
If you're really into powerful trimmers and find the battery ones insufficient then this one's for you. It has a thick cord with a slim design, easy for gripping.
It's good for removing a large amount of hair in one pass. Great for longer-haired people and for those who want to get rid of more stubble.
While it is very durable and reliable, one of the downsides is that it only has four guides to choose from so it's not very customizable.
Things You Shouldn't Do When Buying a Trimmer
Do not buy something just because it's cheap
Cheap trimmers are a bad idea for those with thick and coarse hair. More often than not, it doesn't have enough power to withstand the thickness of your beard. It'll falter and you may end up having a very badly groomed beard.
Buy replaceable blades or get a self-sharpening one
Since your hair type might cause the blade to dull quicker, getting replaceable blades is a must. It's quite pricey to buy one every time but it's what you need to keep that glorious beard.
But, if you're tired of having to replace them then you can consider buying a self-sharpening one. Not only does it lessen the chance of you dulling the blade quickly, but it also doesn't need much oil to it.
Buying one without doing your research
The advertisements can easily claim that the trimmer they're advertising is the best one. That's why it's important to do your research before buying one.
One of the things you could do to ensure the quality of the product is by looking for recommendations from people with a similar hair type.
That way, you can have a sense of security before buying the trimmer. What's better is that you can also see the trimmer work in action.
By finding the right video online, you can get a full review and even watch as other people demonstrate its quality.
Frequently Asked Questions
What's should I look for in a trimmer to get a neat stubble?
For a neat stubble, you'll want a precision trimmer. Trimmers like that usually have multiple-precision settings so you can adjust it to your desired length.
But if you don't have the budget for it, you can settle for separate guard attachments. It may not be as good as the ones with settings but it will still get you through the day. Although, it may take up more space in your store because of the attachments.
Which beard trimmer is best for longer beards?
You should get a trimmer that runs on a long battery time. That way, you won't have to chase time and you can focus on trimming your beard.
You'll need at least 50 minutes per full charge for a significantly long beard. Other than that, make sure that it's able to cut through thick and coarse hair.
The more power it has, the more chunks you can cut off. After that, just use different attachments or a precision setting, if it has one, for your styling needs.
Try the Wahl Peanut 8655. Though the cord may bother you and it has fewer attachments than others. The only guarantee of its quality is its sheer power.
Conclusion
Of course, the title for "best" trimmer is quite subjective. You all have your preference and your ideal features for you to consider which certainly is the best.
The important thing that you should remember is that you're not just giving out titles without being informed. The best way to guarantee something's quality is to do your research of course!
That being said, make sure to pick one based on your needs as well as your preferences. You don't have to settle for a really powerful trimmer if you don't really want it. After all, you'll be the one using it so pick the one that works best for you!
Amazon and the Amazon logo are trademarks of Amazon.com, Inc, or its affiliates.