Turbobeard.com is supported by its readers. When you purchase through links on our site, we may earn an affiliate commission. Also, as an Amazon affiliate, we earn from qualifying purchases.
A Beard can be the most precious asset for a man. However, everyone cannot pull a trendy beard off. In fact, some men opt for beard styles that are downright wrong for them.
Long story short, with a great beard, comes great responsibility.
Therefore, take a look at these awesome 7 beard trends you can try in 2020. What's more, in this list, you will stumble upon the best beard style that will suit you like a glove!
1. The 3 – day beard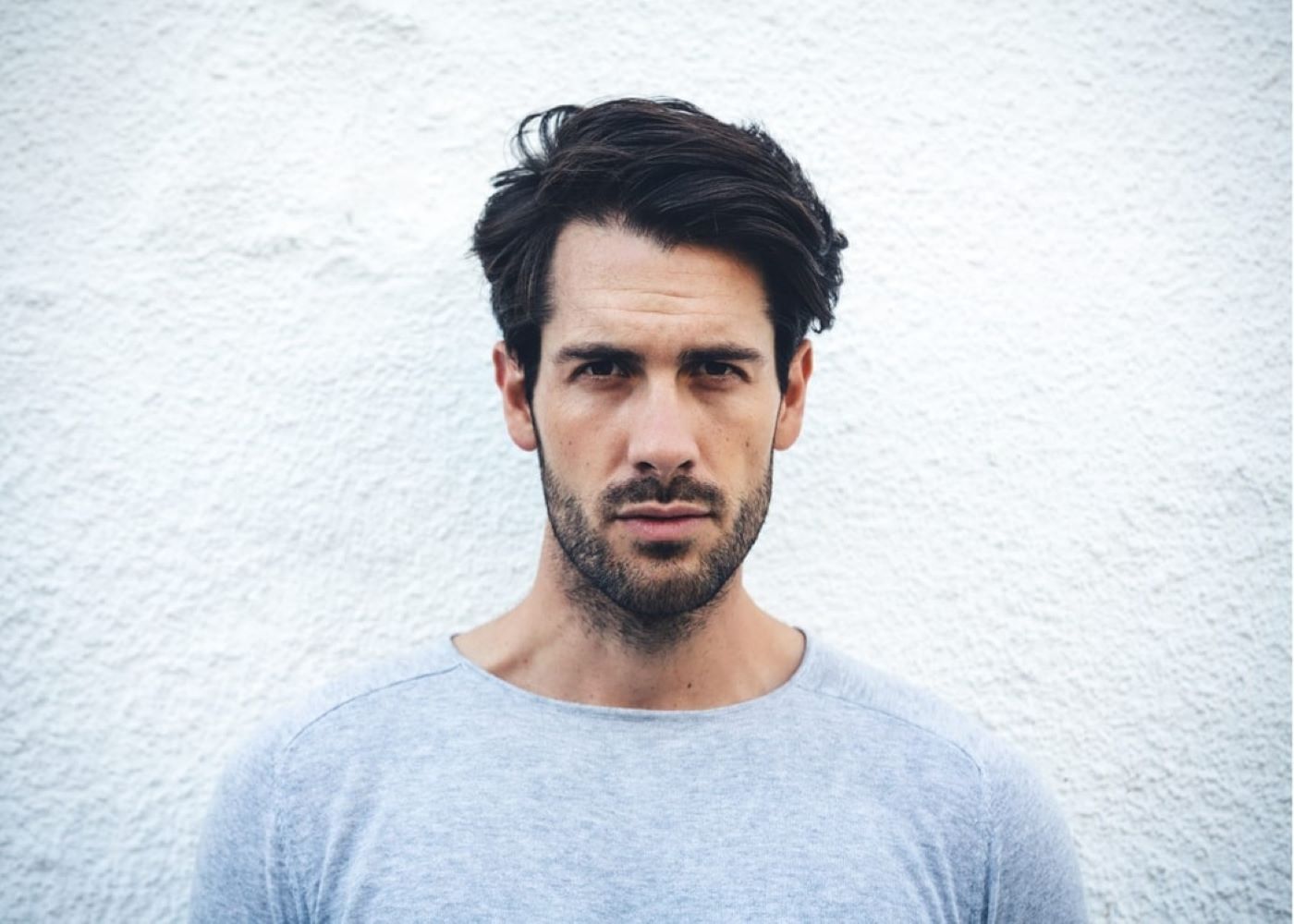 Well, this might be the most basic, simplistic, and the easiest beard style that any man can opt for. The 3-day beard is also called The stubble beard. With this style, you get to keep your beard  3mm long. If you're a guy who has problems with growing your beard faster, then this might be your best bet.
Don't undermine this style either, because The 3-day beard is sexy, appealing and will put together your whole look.
Best suited for: 
Men with faces that don't look quite mature for their age.
Men who have concerns about their facial imperfections such as acne.
2. Full Beard
For some men, this beard style is uncharted territory. The reason being, this style demands constant grooming, maintenance, and above all patience.
Every beard doesn't have the same rate of growth. Some beards grow fairly slow. So, if you take a chance on this style prioritize your beard care.
The other most crucial approach is to style your hair right. If you don't have a matching style, you will look like a marooned person aged badly. You should choose more youthful hairstyles to avoid this.
Share your thoughts with your barber and they would know what will look best on you. You will also need beard oil to prevent getting your beard dry, irritated, and itchy. This will also give you a clean and manageable feeling.
3. The Goatee Style
Embed from Getty Images
The Goatee Style beard is also an emerging trend now.
In this style, your beard will be grown above the lip and on the chin. However, sometimes the area around your mouth would be outlined with facial hair too.
This look is ideal for those who have faces that lean towards the slimmer side. On the other hand, it can create the illusion of a narrowed face for men who have round faces.
Here are some of the trendiest Goatee Styles you should try this year.
Pure Goatee – A small beard that is grown on your chin with the jawline shaved. It has no mustache.
Classic Goatee/ Full Goatee – A beard that is grown around your mouth in a circular area with a mustache. The beard only grows a bit more than the sides of your mouth.
The pretty boy Goatee – This style practically resembles a Full goatee. However, the beard and the mustache are trimmed leaving a lined mustache and a goatee.
The landing strip Goatee – In this style, your beard will run vertically down, right below your mouth to find the chin. The surrounding area including the mustache is clean-shaven.
The Van Dyke – This style consists of a mustache, soul patch, and a chin goatee without being connected from the sides.
The anchor Goatee – This is a longer variation of the Van Dyke style where the goatee is longer and closer to the sideburns.
4. The short beard
This style can be considered as the most corporate-friendly beard style. It is versatile, clean, and classic. One of the best features of this style is, it doesn't discriminate. In other words, anyone can pull off a short beard with any kind of face shape.
However, this doesn't suggest that the style cannot be customized. For example, you can keep the short beard a bit longer by the sides, especially if you own a narrow or a thin shaped face. This can add some width to your face.
As mentioned above, if you're working in a workplace that demands certain dress codes and grooming options, you should never overlook this style.
If you're ready to take this style on, trim your facial hair on the cheeks and neck short. Comb your beard well and maintain it regularly to avoid patchiness.
5. The Beardstache
Yes, it gets interesting! But bear in mind that, Beardstache style is not everybody's cup of tea. The reason is, this style says something unique and empowering about your personality.
Simply put, you don't like to go with the tide.
With that being said, a Beardstache can be easily achieved by growing a thick mustache that is longer. Along with this drooping mustache, your cheeks and the surrounding areas should have a heavy stubble going on.
Basically, the mustache should be more prominent than your overall facial hair.
This trendy look offers men a mysterious, rugged, and hyper-masculine vibe.
Do you know the famous actor Jamie Dornan from the Tv series: The Fall and the movie Fifty Shades of Grey? He is a fine example of a Beardstache wearer.
So, if you're up for a Beardstache, then you better start growing that mustache!
Best suited for: 
Men with Square or Rectangular faces.
6. Viking Beard
As the name, Viking itself suggests, this style is a bold statement.
If you need more masculinity, then go ahead and grow your beard thick and long. You can sport it with a man bun or long locks.
However, don't forget to trim and shampoo your beard to resemble a real warrior.
7. Grey Beard
Last but certainly not least are the Grey Beard styles. Nowadays, from middle-aged to older men have attractive gray beards. Above you see Greg Berzinsky, and he is my all-time favorite beard model. He is pretty much masculinity portrayed. I will probably not end up with the same mane as he has. However I can surely pull off that beard!
The bottom line is, if you have gray facial hair, rock it!
Choose a long or short beard style that will enhance your overall look. But remember to avoid bushy beards and heavy stubble because the more gray hair you have, the less messy you should be.
The key is to keep your beard as clean and neat as possible.
Summing Up
When it comes to the beard, the most crucial point is choosing the correct beard style for your face. If you opt for something that everybody does, it's never going to make you look pre-eminent.
So, analyze your facial features and experiment with your beard.
Likewise, an unkempt beard can be a huge no-no that destroys your whole personality. So, have daily beard care, clean it, moisturize, apply beard oil, and repeat.
With all this being said, take care out there my bearded brothers.
/Rikard
You may also like:
Best beard styles for YOUR face – complete guide
Foods that promote beard growth
Does women like beards?
Amazon and the Amazon logo are trademarks of Amazon.com, Inc, or its affiliates.