Turbobeard.com is supported by its readers. When you purchase through links on our site, we may earn an affiliate commission. Also, as an Amazon affiliate, we earn from qualifying purchases.
If you are a little beauty conscious and always need a trimmer on trips, then you might be thinking about carrying one in your bag.
But, figuring out whether it is allowed or not might be a bit of a hassle but don't worry because we are at your rescue.
As a general rule yes, you can take a beard trimmer on a place, but some flights do not allow razors and trimmers on board. But you can still put your trimmer in the checked luggage. So do not worry about that beard maintenance!
So, want to know more about it? Keep reading because you are most certainly in for a treat.
What Is The Issue With Beard Trimmers?
Any type of weapon or flammable liquid is not allowed in the flights to ensure that all the passengers stay safe.
You are not supposed to carry anything in your bag that can potentially work as a weapon like a blade or even a nail cutter.
Also, razors that have blades on are not allowed because they can quite easily injure someone instantly.
So, when it comes to trimmers, there is nothing specifically written in the rule book about them, but we suppose they are allowed.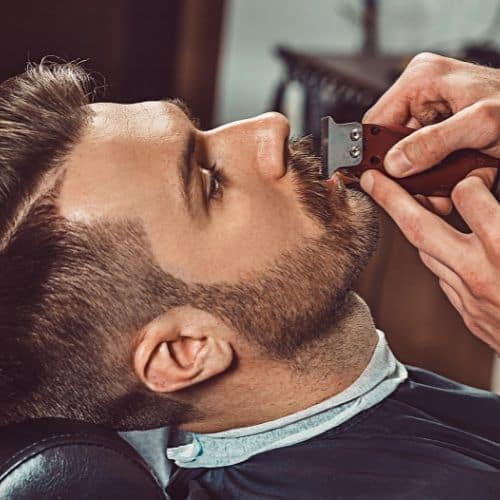 It is because the electric razors are also allowed in hand luggage, and you can carry them without any hassle.
So, as electric razors are considered harmless on flights, beard trimmers may also be considered harmless, and you can take them with you on your flight.
Also, a passenger had the same query and asked TSA on Twitter about whether he could bring the trimmer on board or not.
TSA replied to that tweet and said that you could take beard trimmers on board without worrying about it, so we guess this is it.
Can You Take Your Rechargeable Trimmer On Board?
This question is asked quite often that whether rechargeable trimmers are allowed onboard or not.
The main reason for this confusion is that these trimmers contain ionic batteries, which are in the plane's no-go items.
But, it is completely fine if you want to take your rechargeable trimmer with you in your hand luggage.
The reason is that the batteries present in the trimmer are not big enough to pose any threat or to cause a problem.
The problem can arise if your lithium-ion batteries are too big or you are even carrying a bunch of batteries with you for your trimmer.
According to the flight rules, it might not be permissible then, and you might have to get rid of them because of the security protocol.
How Can You Pack Your Beard Trimmer In Luggage?
Packing your beard trimmer for a long tour can be a very wise decision because you always want your beard to stay in mint condition.
All you need to do is take your trimmer and put it in the same box that it came in because that would be the easiest and safest way of packing your trimmer.
If you don't have the box, you can even use a shoebox or even put the trimmer in a bag and place it inside your shoe for better security.
If you don't want to put your trimmer in the shoes, the option of socks is always here at your rescue. You can just take your socks and put the trimmer inside them.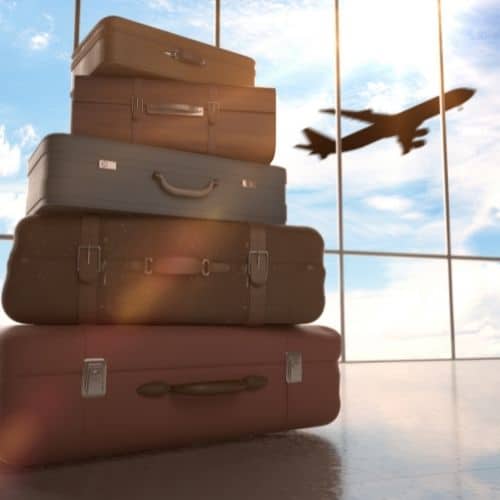 All of the above-given packaging ideas will ensure that your trimmer does not automatically go on and off because of the movement.
Also, they can potentially save your trimmer from any damage because you might drop your hand luggage while placing it.
So, it might be a little hard for you to understand how exactly the packaging works and whether you should pack the trimmer in bubble wraps or sheets and stuff.
But, packing is not as difficult as it sounds because a trimmer is just an ordinary everyday use item that is even allowed on the flight, so you need to stop worrying about it.
If you follow these packaging ideas, trimmer packaging would be just a left-hand's work for you because these ideas make everything so easy.
What Trimmers You Should Not Take On Flight?
Trimmers these days have become a compact item with tens of functionalities, so if you own one such trimmer, you might need to consider a few things before taking it on board.
1.     Trimmers that resembles any kind of weapon
Big no-no. If your trimmer can work as a weapon, because some trimmers for teenage boys even have a knife behind them, so, if it is one such trimmer, don't take it on the flight with you.
At the end of the day, you have to take that trimmer out of the bag and leave it there because security won't let you go on the plane with a potential weapon in your bag.
2.     Trimmer With flammable Properties
People who need a handy lighter everywhere can have a lighter in their trimmer, and yes, we have seen such people.
So, if your trimmer has flammable properties or any liquid that can be used to initiate a fire, you cannot take it on board. Wierd, but there are certain trimmers with these properties.
3.     Overly Complicated Trimmers
 Trimmers that don't look like trimmers can also be a pretty complicated pick if you are going on a flight.
Because the security officers can take that right out of your bag, and you won't even be able to tell them that it is just a trimmer because it does look like one.
To be on the safe side. I've linked my top 3 beard trimmers below that should get you through customs and on that well-deserved holiday.
Philips Norelco Multigroom Series 7000

Braun Beard Trimmer BT5265

A premium trimmer. Used by many barbers.

Too many accessories. Good starter trimmer due to the manual guards.

Comes with razor as a bonus. Easy dial for precision trimming.
Can You Take Shaving Liquids On The Flight?
If you want to make shaving cream or shaving gel on the flight along with your trimmer, there are different rules for these things.
You cannot take the whole bottle of liquids and only have them in small containers that are properly sealed to make sure nothing spills.
The size of your container should be 3.4 ounces, and anything less than that is also feasible. Anything less will not be entertained in your hand luggage.
You can take the following shaving liquids in your carry-on luggage:
Shaving Gel
Shaving gel is a very easy example of a liquid that can easily spill and cause a mess, so make sure that it is completely intact.
Also, shaving gels are allowed in the flight as long as they do not contain anything that can cause combustion.
Beard Cream
If you follow your beard care regimen strictly, then you might want to keep following it while traveling, and that is why you have a beard cream in your bag.
You can quite easily take a beard cream with you as long as it follows all the instructions and is less than 3.4 ounces.
Shaving Cream
If shaving cream is a must-have in your beard care regimen and you cannot live without it, then it is fair enough to carry it in your luggage while traveling.
Shaving creams have a lot of pressure in their containers, but you can still take them with you on the flight because a little pressure cannot harm anyone.
What To Carry And What Not To Carry From Your Beard Care Items?
All of the above things must have put you in a little puzzle that if you can carry a trimmer as shaving creams, then what exactly is it that you cannot carry?
Well, there are several beard care items that are not allowed on flights, and the reason behind them is that they are a security risk and can be used as a weapon quite easily.
For instance, if you talk about straight razors, they look quite similar to a knife, and as a matter of fact, you can even use a straight razor as a knife.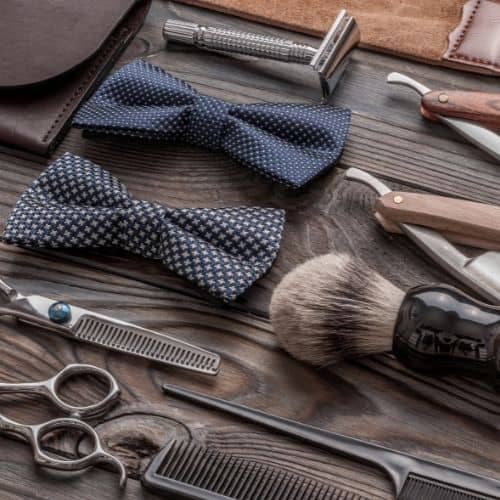 Having this type of razor can be pretty dangerous for all the people on board, and it can result in some kind of mishap.
So, before anything happens, it is better to avoid taking a straight razor altogether because it is not allowed on flights.
You can bring a regular razor as long as it is perfectly packed and sealed. But, you most certainly are not allowed to take loose blades with you.
If you do not pack the items properly and anything leaked or came out of their box, you need to pay the penalty so, pack everything properly.
Also, if you are taking any illegal beard care item, it will be taken away from you, and you cannot even retrieve it, no matter what.
As long as the thing you are carrying cannot be used as a weapon, you are good to go, but it is better to still research it a little before actually carrying it.
Conclusion
So, carrying a trimmer on a flight is not that big of a deal, but there are a lot of things involved in it, along with just a trimmer.
As far as the trimmer and post-trimming routine packaging is concerned, all these things will only be allowed if you are carrying them after proper research and safety precautions.
You don't have to worry a lot about carrying a trimmer because it is a regular item, and you will not be charged as long as your trimmer is regular and packed properly.
Wishing you a happy and safe flight!
Amazon and the Amazon logo are trademarks of Amazon.com, Inc, or its affiliates.